Crowdsignal polls, surveys and new tools on WordPress for readers feedback:
Welcome SCENIC readers! As we are always looking to upgrade and update our work, we thought it might be a good idea to introduce this set of Crowdsignal pools, surveys and new tools on WordPress for easier feedback from the readers. Hope you all appreciate.
Overview
Let's start with a quick overview of all the current blocks newly available on this SCENIC WordPress website.
Polls
We all have opinions! To test this new Poll option, please let us know of your feedback.
Feedback Button
You might have spotted it already, in the bottom left corner of this page: the Feedback button. Always visible this button makes giving feedback easier! Users can send a message and provide their email address so we can get back to them.
Voting
There is already a "like" button at the end of a WordPress post that you can click to express satisfaction or agreement. This additional "like" button can be inserted between sections in posts, under photos or videos for instance, to see what is most popular.
It can be used as well for polls with multiple answer options.
For example: What categorie(s) do you prefer?
Experiencers Stories
Messages of Wisdom
Research and News
Applause
The Applause block is a simpler and more playful version of the Voting block. The main differences are users only being able to give positive feedback and encouraging users to "make as much noise as they want". Meaning this block does not only allow repeated voting, but even encourages it. Make some noise with a big round of applause.
Embed Surveys & Forms
So far we only talked about quick and fast ways to give your feedback or opinions.
Crowdsignal's survey allows the readers to share more detailed feedback and insights.
Try our first survey (6 questions) and let us know your impressions about SCENIC.
Measure NPS
While we are driving our projects, working hard on our products, we all wonder: How are we doing? Are people satisfied with our service? Are we doing better since last month?
This option offers the possibility for readers to quickly rate the site or a product. You might have seen the NPS question already in a modal (popup) window when opening the post.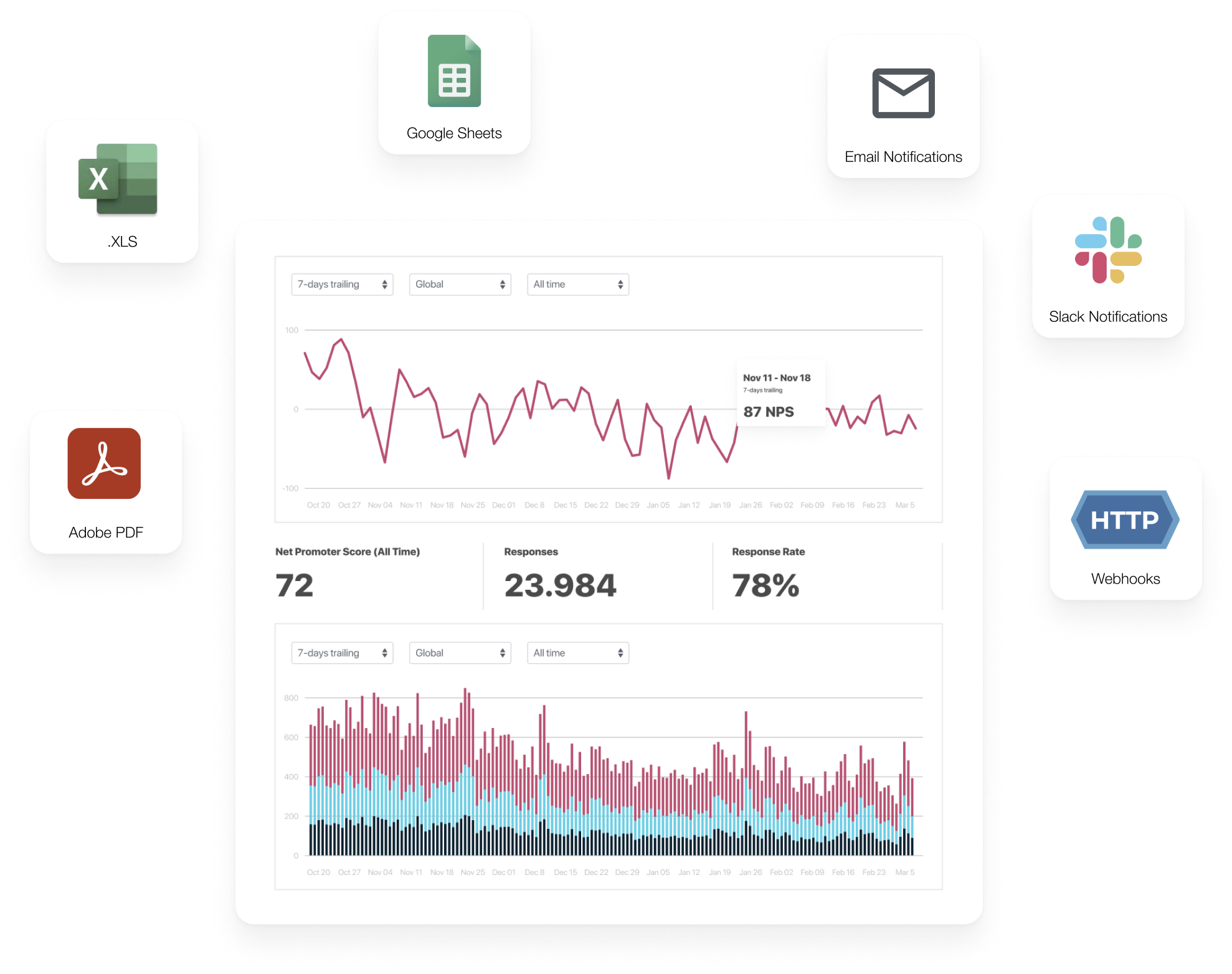 We are trying these new tools to provide more options for our readers to interact and know your impressions better. These extensions also reach beyond WordPress, can connect to other platforms and increase our visibility in the algorithms. These plugins provide as well an analytics dashboard that automatically calculates the Net Promoter Score in real-time and allows to monitor our score over time.
Hence, here are a few more tools for our readers to use, hoping it will be useful and appreciated. Not just a technical post about site maintenance, but also an invitation to our readers to make your voice heard and share your insights.
Thanks and blessings to all…